Soap Dish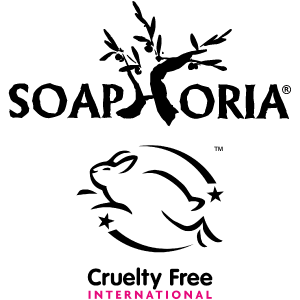 CAUTION
Organic body soufflé does not contain any added emulsifying ingredients. Due to the elevated temperatures it is at high risk of depreciation of the consistency of the product. Body Soufflé avoid direct sunlight and store up to + 250C. We recommend you purchase our innovation in the form of Natural body manna.
engage in a recycling program and act knowingly

Follow us on social media with #soaphoria

find out more about eco-thinking on our educational blog
BERRY FOREST

Do not implore yourself and have a walk through an apple orchard. Hocus-pocus your mind with an amazing and energetic scent of green apple and wild juicy berries and boost-up your body! It raises good mood, refreshes, revitalizes thinking, promotes blood circulation in the skin and disinfects. Cranberry slows down the aging process, while pectin from apples regenerates the skin.
The product line Berry forest is excellent for all types of skin.
ORGANIC BODY SUFFLÉ

Immediate "fall in love" with unique foam consistency! In contact with the skin it turns into an oily-milky film that deep-moisturizes, nourishes dry skin. Butters and oils of organic origin guarantee a silky softness and gentle care, while essential oils add an intoxicating fragrance.
Animal fat, chemicals and preservatives free.
APPLICATION
Apply the soufflé on the skin in the appropriate amount and massage in circular motions until the skin absorbs it perfectly. Best results will come if used on damp skin after bath, to stimulate the formation of new aquaporins and improve water circulation. Store the product at temperatures up to +25 oC and keep out of direct sunlight.
TIPS AND TRICKS

The most effective skin hydration can be achieved, if applied immediately after shower/bath onto wet skin.
Ingredients:  Cocos Nucifera Oil*, Butyrospermum Parkii Butter*, Theobroma Cacao Seed Butter*, Olea Europaea Fruit Oil*, Vaccinium Myrtillus Fruit Extract*, Malus Domestica Fruit Extract*, Prunus Cerasus Extract*, Iron Oxide
*certified organic compound
100% organic product
Size: 125ml
3 other products in the same category: