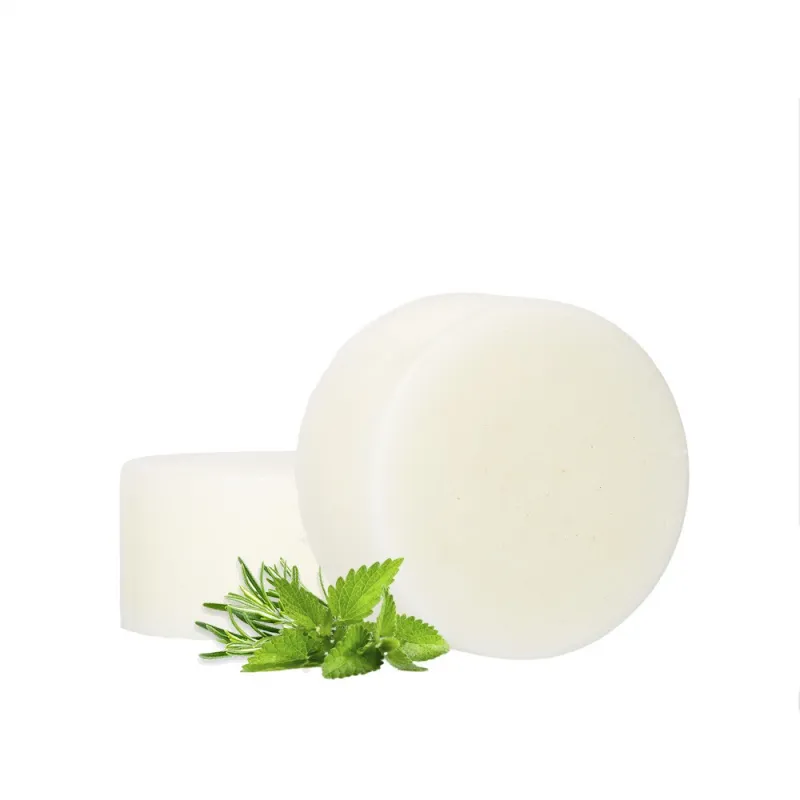 
BALANCEEZE
Solid conditioner for greasy hair made explicitly from the most valuable organic oils to restore the balance and normalize sebum production! Cocoa and Shea butter in combination with Coconut, Linseed and Castor oil and oil from Aloe Vera create a beautiful and healthy looking hair crown from root to tip. The effects of essential oils from Rosemary, spearmint and peppermint, lemon balm and lemon grass are just an additional bonus.
ORGANIC SOLID HAIR

CONDITIONER



Solid conditioner for hair made from the most high quality ingredients! Composition based on organic oils and butters, designed strictly according to hair type, gently treats hair and scalp after shampoo usage! The hair is more pliable, easy to comb and mold. Silicon, dye, oil derivate, parabene and animal fat free!  
APPLICATION
Hold the product in the palm of your hand. Use a gentle swirling motion to create a milky emulsion-like film on the surface of wet hair. Massage the resulting emulsion into the hair and scalp, leave on for 1 to 5 minutes, rinse with water at a suitable temperature and treat the hair in the usual way. Designed for everyday use. Keep out of reach of children. Store in a cool and dry place, at a temperature up to + 30 ° C and do not expose to direct sunlight and frost. Do not use on open wounds. Avoid eye areas. In case of contact with the eyes, rinse with lukewarm water for at least 15 minutes without interruption from the inner corner to the outer one (if wearing contact lenses, remove them in advance). Seek medical attention if irritation develops.


Before the first use, it is recommended to perform the so-called Patch test, that is, apply and test the cosmetic product for its compatibility on a small area of ​​skin, preferably on the wrist and wait 24 hours. This method can prevent the onset of allergic reactions and hypersensitivity to the product. If an allergic reaction occurs after application, wash the skin surface with lukewarm water. Stop using the product immediately. If the allergic reaction persists for a long time, seek medical attention.
TIPS AND TRICKS
Solid conditioner applies best on long hair, approximately from half length towards the ends, so as not to stress the roots. For short-haired persons, perfectly serves as a substitute for a forming wax.
Ingredients: Cetearyl Alcohol , Theobroma Cacao Seed Butter *, Ricinus Communis Seed Oil *, Linum Usitatissimum Seed Oil *, Aloe Barbadensis Leaf Powder *, Cocos Nucifera Oil *, Rosmarinus Officinalis Leaf Oil *, Menta Piperita Leaf Oil *, Cymbopogon Flexuosus Oil *, Melissa Officinalis Leaf Oil *
*certified organic component
Size: 65g

±

5%
Contains 79,8% of organic ingredients.
3 other products in the same category:
NUTRIEEZE Solid conditioner for dry and damaged hair, a unique jewel for unruly, dried hair with bifurcated ends! Thanks to organic ingredients in...